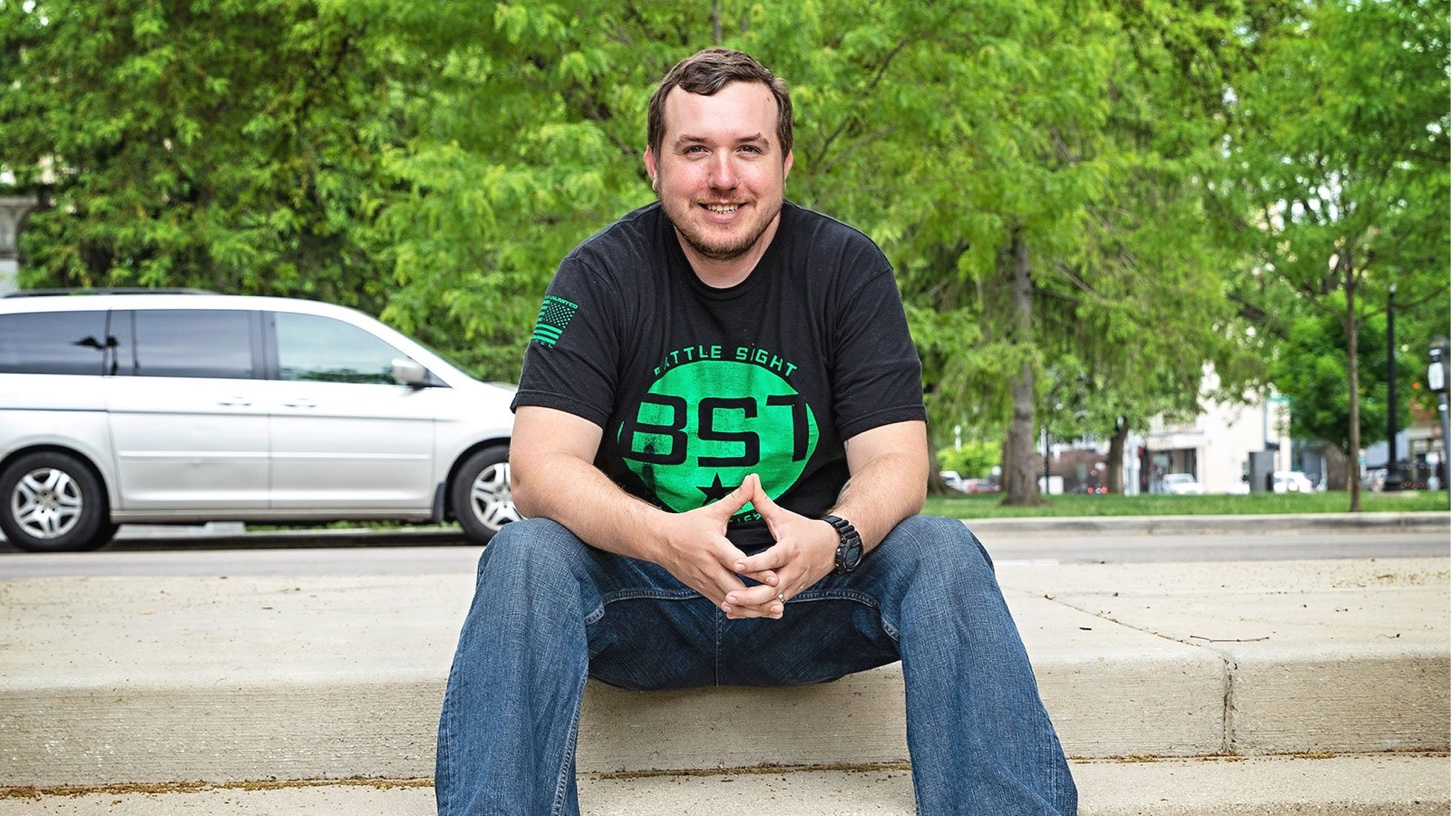 A notable accomplishment as the first company ever to receive this grant two times
Dayton, OH, October 7, 2021 – Battle Sight Technologies, a Service-Disabled Veteran-Owned Small Business (SDVOSB) formed by two combat veterans focused on the development of products to support and enhance the efficiency of warfighters, first responders, and emergency management professionals, today announced it has been awarded a $100,000 grant for one year from the Ohio Third Frontier Technology Validation and Start-up Fund (TVSF). Selected from a competitive pool of applicants by the Ohio Third Frontier Commission, Battle Sight Technologies (Battle Sight) is the only company ever to receive the highly coveted grant two times, a prestigious honor and notable achievement. Formed in 2017, Battle Sight Technologies first received the award in 2018 and still represents TVSF's goal to create greater economic growth in Ohio based on start-up companies that commercialize technologies developed by Ohio institutions of higher education and other Ohio not-for-profit research institutions.
"This grant was instrumental in expediting Battle Sight's research and development of revolutionary technologies to benefit brave men and women who serve on the frontlines when we received it one year after launching the company," said Nick Ripplinger, President of Battle Sight Technologies, and U.S. Army Veteran. "To receive it a second time is not only a tremendous honor, but also a validation of our mission and the important work we're going to do with the development and commercialization of our new Infrared signal technology, which we call "ColdFIRE."
The Department of Defense (DoD) was seeking a solution for consistent, reliable, covert signaling to support friend/foe identification on the battlefield. Battle Sight's solution is development of ColdFIRE, a photoluminescent, industrial powder which in specific combinations, emits lights in Near Infrared (NIR) and Short-Wave Infrared (SWIR) wavelengths once activated by an ambient light source. The emitted light is visible only through night vision optics and the powders are easily incorporated into user-friendly form factors such as films, tapes, bands, and patches, among others, for military use.
Chris Vogt, Battle Sight's COO, said, "The significant manufacturing flexibility associated with ColdFIRE and the wide variety of potential form factors creates almost limitless options for deployment. As a fully commercialized technology it has the ability to enhance a wide variety of tactical items on the battlefield with covert infrared operability from tools and weapons to equipment and personnel."
Alpha testing of ColdFIRE prototypes has been performed and feedback regarding potential form factors solicited from various special operations groups within the DoD and the first response community. The TVSF grant funding will be used to produce the revised prototypes and conduct additional field tests with the same military partners, incorporating user-requested design changes. 
Early on, Battle Sight engaged with the Entrepreneurs' Center (EC) in Dayton as a client in their Entrepreneurial Services Provider (ESP) program, a $20 million initiative led in partnership with the State of Ohio offering mentoring, support services, and capital to early-stage technology companies.
EC President Scott Koorndyk said, "Our ESP program was founded to support tech entrepreneurs like Nick. He's a powerhouse visionary whose passion and determination to create products that make it safer for frontline workers to do their jobs is admirable. We are excited about the technological advancements Battle Sight is introducing and I'm proud to help them increase market share and impact the regional economy."
Moving forward, the economic impact on the State of Ohio could be significant by virtue of the global addressable market for ColdFIRE products and Battle Sight's historical commitment to "Ohio First" when securing required supply chain commitments to produce its products at scale. 
"I believe Ohio is a growing force in the emerging technologies marketplace and it's exciting to impact state and local economies through the creation of technology-focused jobs," said Ripplinger. "We anticipate significant growth over the course of the next four years from our Dayton headquarters." 
About Battle Sight Technologies
Battle Sight is a service-disabled, veteran-owned small business, founded in 2017 in Dayton, Ohio, and is focused on rapid design, development, and production of technologies with immediate impact on the warfighter and their mission. Making the warfighter's mission simpler, safer, and more lethal. For additional information contact [email protected] or visit www.BattleSightTech.com.
About Entrepreneurs' Center
The Entrepreneurs' Center (EC) is a modern economic development organization that powers progress and prosperity through entrepreneurship. Annually, the EC works with over 1,000 brilliant entrepreneurs to start and grow companies, create jobs, generate revenue, and attract investment. The EC empowers startups and small businesses in technology, lifestyle, and research sectors through complimentary professional services including business planning, mentoring, training, networking, marketing, and commercialization. The EC's talented and experienced team of advisors, entrepreneurs-in-residence, and staff design and facilitate diverse, world-class business acceleration programs on behalf of corporations, higher education institutions, and government agencies, including the U.S. Department of Defense, from their headquarters at The Hub in the historic Dayton Arcade. Learn more at EC Innovates.
---
For More Information, Contact:
Sunny Kapka
937-305-7866 | [email protected]
Share Article