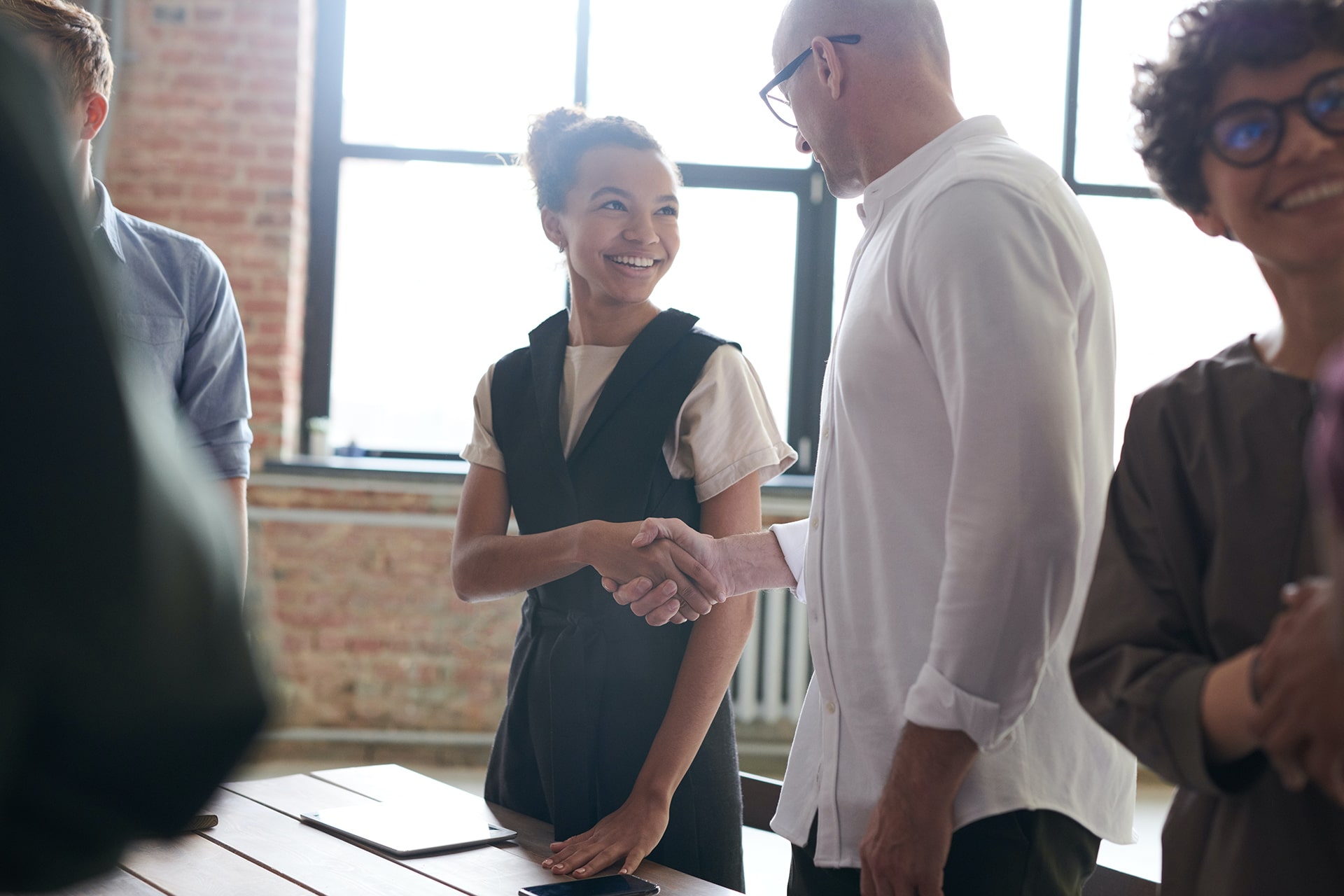 A few months ago, the Entrepreneurs Center (TEC) launched the #CovidPivot campaign to share the stories of entrepreneurs and how they are transitioning their businesses to address threats from the coronavirus – whether that threat is impacting the community at large or their businesses specifically.
These stories have been full of ingenuity, creativity, and persistence, showing us that even as the pandemic challenges all of us — our way of life and how we do business – there is opportunity for those ready to adapt to the new conditions. These stories also helped remind us that the entrepreneurial community in Dayton is resilient, tough, and gritty – just as you would expect from a community that has been through so much in the recent past.
As we all adjust to a new normal, we are ending our #CovidPivot campaign. We are grateful for the support and encouragement that the campaign generated. We're even more grateful for the privilege of working with entrepreneurs in the Dayton Region, as demonstrated by the great companies we profiled. Across our community, we had a front-row seat to the businesses and entrepreneurs that saw opportunity – and pursued it.
For TEC, the COVID-19 pandemic reinforces a unique opportunity as well. TEC's mission is easy to explain: we support entrepreneurs, helping them to take their business to the next level. That will not change. But underneath our commitment to entrepreneurs is an urgent opportunity that needs attention.
For the past few years, TEC has been shedding its identity as an incubator for technology-based companies, which was why the organization was formed two decades ago. While we will always support tech-based startups, we believe that all entrepreneurs need support – regardless of their product, service or industry.
As we've continued to move in that direction, the gaps and inequities among the entrepreneurs we serve have become more apparent. These gaps are consistent with other economic challenges in Dayton – and across the country: access to food healthcare, job opportunities, support services and more.
We believe that entrepreneurs are the people who will most likely solve those challenges. Entrepreneurs see a problem and find a solution. They wager their livelihoods and careers on implementing their visions. They lead change throughout the world and in their own communities with products and services that change how we live and work. They are the visionaries, the creators, the innovators, the executors.
Yet the clients we have served at TEC tend to be those who are already connected to an entrepreneurial ecosystem. More often than not, those clients do not come from struggling neighborhoods. This creates two problems.
First, the challenges in those neighborhoods are not being addressed. While social services and government programs can provide assistance, that tends to be a temporary fix. Real change comes with business activity, as can be illustrated with any snapshot of a booming neighborhood compared to one that is struggling.
Second, the entrepreneurial talent in those neighborhoods does not get developed. Entrepreneurial talent is not just in higher-income localities. Entrepreneurs come from everywhere. But if they don't have access to the people, markets, resources, financing, and support, they have a more difficult road to business success. Every single person in the network provides value to all of the others – through their talent, connections, market knowledge, and ultimately – through their impact on creation of new jobs and opportunities.
In the Dayton community, having all entrepreneurial talent connected through a network helps ALL entrepreneurs. The fact that a large percentage of Dayton's entrepreneurial talent has not been connected to the entrepreneurial community has incalculable economic impact. If our economy is to survive and thrive through the pandemic and beyond, engaging all of our entrepreneurial talent will be required to ensure a vibrant economic future.
Where TEC sees opportunity, our own #CovidPivot, is in the overlooked places. Through our SBDC and ESP programs, through our partnership with the University of Dayton on the Greater West Dayton Incubator, and through a variety of other channels, TEC will intentionally seek out underserved entrepreneurial talent and connect them to the network and resources that they need to take their ideas to the next level.
Will this solve the problems of inequity in Dayton and beyond? No. But it will allow those problem-solvers, innovators, creators, makers, and doers to break down these challenges one business venture at a time. We don't know who they are yet, but we know they're out there. And we're looking forward to finding them.
Stay Safe!
Scott Koorndyk
President
Share Article